APOL - Apache Point Observatory
The Apache Point Lunar Laser Ranging Station utilizes the Astrophysical Research Consortium 3.5-meter telescope at the Apache Point Observatory in Sunspot, New Mexico. The large collecting area of the Apache Point 3.5 m diameter telescope, good atmospheric conditions at the site, and the efficient avalanche photodiode arrays used by the station result in a high-detection rate (even multiple detections per laser pulse) leading to millimeter-level range precision.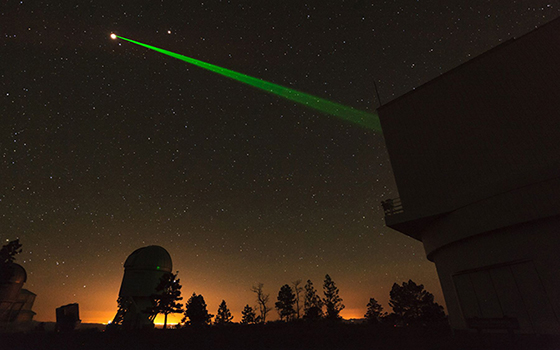 Photo Credit: Dan Long (Apache Point Observatory)
The APOLLO (the Apache Point Observatory Lunar Laser-ranging Operation) system was originally developed by the APOLLO collaboration led by Tom Murphy at the University of California, San Diego, and made its first range measurements in 2005. It was the first lunar laser ranging system to achieve millimeter-level precision. After NASA's Lunar Reconnaissance Orbiter (LRO) located the Soviet Lunokhod 1 lander in 2010, APOLLO was used to make the first range observations to the lander since 1970. This achievement added an important "new" lunar target that significantly strengthens the geometric coverage. In 2021, the station became part of the NASA Space Geodesy Network with New Mexico State University responsible for the on-site day-to-day operations and maintenance of the system.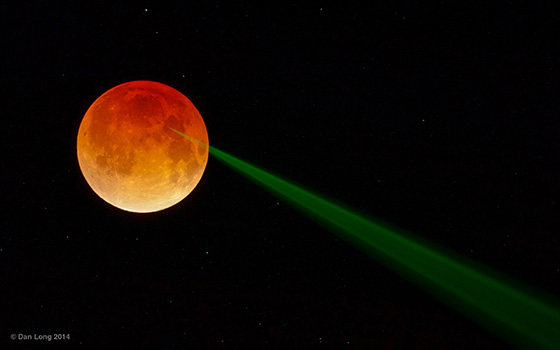 Photo Credit: Dan Long (Apache Point Observatory)
The Apache Point station routinely ranges several times a month to the three retroreflector arrays put on the Moon by the Apollo astronauts and the two French built arrays on the Soviet Lunokhod rovers. The station is also being prepared to support ranging to the new lunar retroreflectors planned for upcoming NASA CLPS missions.