KPGO Blog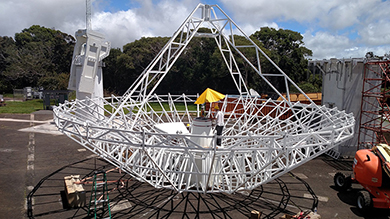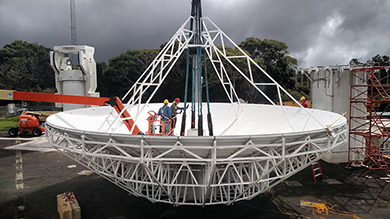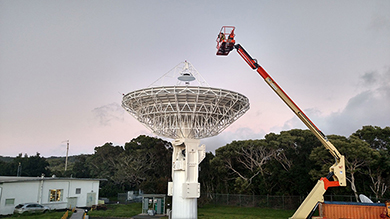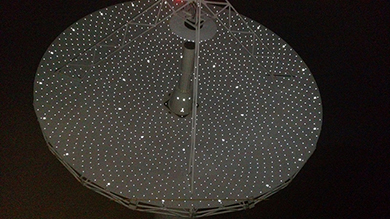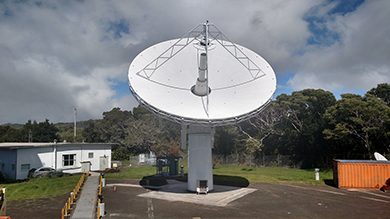 SGP is completing the implementation of a new 12-meter broadband Very Long Baseline Interferometry (VLBI) station at NASA's Kōkeʻe Park Geophysical Observatory (KPGO) on Kauai, Hawaii. This blog follows the progress towards the station completion with updates from the team about once a week.
Now 40, NASA's LAGEOS Set the Bar for Studies of Earth
05/04/2016


On May 4, 1976, NASA launched a cannonball-shaped satellite that transformed studies of Earth's shape, rotation and gravity field.

LAGEOS – short for Laser Geodynamic Satellite – was the first NASA orbiter dedicated to the precision measurement technique called laser ranging. With it, scientists have measured the movement of Earth's tectonic plates, detected irregularities in the rotation of the planet, weighed it, and tracked small shifts in its center of mass.

Small deviations in the satellite's orbit were used to develop early models of Earth's gravitational field. Further perturbations in the orbit helped explain how sunlight heating small objects can affect their orbits, including near-Earth asteroids.



Read more


NASA Station Leads Way for Improved Measurements of Earth Orientation, Shape
03/10/2016


NASA has demonstrated the success of advanced technology for making precise measurements of Earth's orientation and rotation – information that helps provide a foundation for navigation of all space missions and for geophysical studies of our planet.

The technology includes a new class of radio antenna and electronics that provide broadband capabilities for Very Long Baseline Interferometry, or VLBI. This technique is used to make precise measurements of Earth in space and time.



Read more

NASA Contributes to Global Standard for Navigation, Studies of Earth
02/25/2016


The surface of Earth is constantly being reshaped by earthquakes, volcanic eruptions, landslides, floods, changes in sea levels and ice sheets, and other processes. Since some of these changes amount to only millimeters per year, scientists must make very precise measurements of the landscape and ocean in space and time in order to study their evolution and help mitigate their impacts.



Read more

Space Geodesy VLBI Antenna Request for Information Released
10/06/2015


The National Aeronautics and Space Administration (NASA) Space Geodesy Project (SGP) is soliciting information to improve its understanding of the interest, capabilities, and Rough Order of Magnitude (ROM) estimates for planning the construction and deployment of up to three Very Long Baseline Interferometer (VLBI) antennas that will be part of a new NASA Space Geodesy Network (NSGN) and the VLBI2010 Global Observing System (VGOS).



Read more

Real-Time GNSS Data and Products now available through the CDDIS
04/10/2015


The CDDIS staff is pleased to announce that its real-time caster is now operational, supporting the International GNSS Service (IGS) Real-Time Service (RTS). The IGS RTS, based on a cooperative global infrastructure of stations, data centers, and analysis centers, provides GNSS orbit and clock corrections that enable precise point positioning (PPP) and related applications, such as time synchronization and disaster monitoring at global scales. The CDDIS caster utilizes the NTRIP (Networked Transport of RTCM via Internet Protocol) software to disseminate these real-time streams to registered users.



Read more


Read all news